Fimo Nail Art Review
Today, I have a review of fimo nail art from
Born Pretty Store
. You may have heard of fimo before and wondered what it was, it is a type of clay that comes as a stick/cane and can be sliced and used for nail art. They come in a pack of 100 and in all different shapes, colors, and designs. They can be used on top of nails or inside of artificial nails.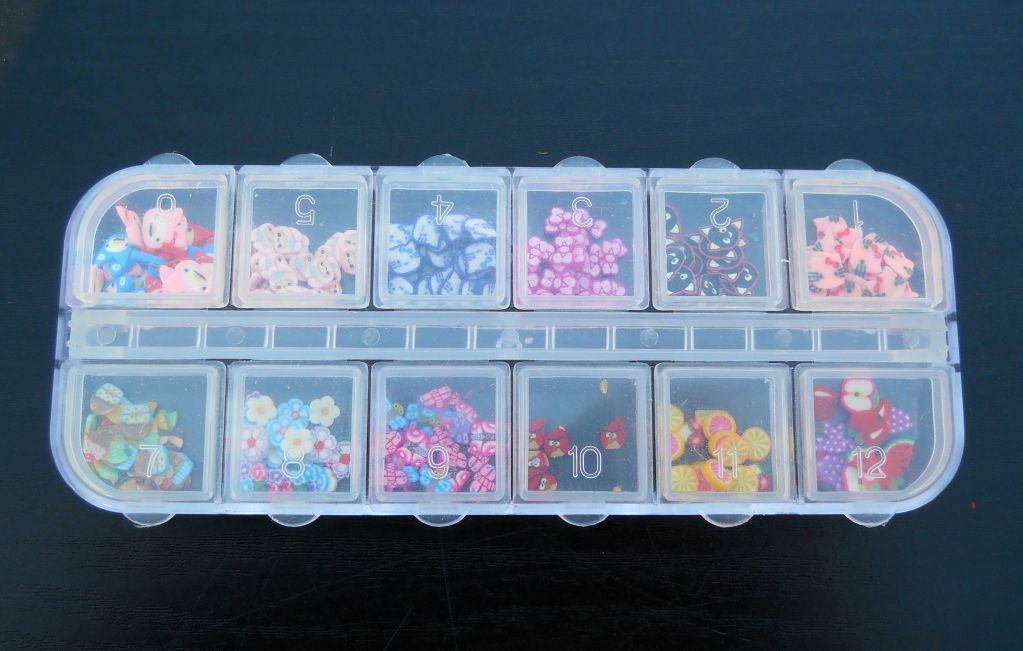 For slicing them, I used a blade from a box cutter that I found at my local dollar store for only $1. I was able to open it up and take the blade out of it and slice the pieces off of them nicely. I was worried that I would have a tough time slicing them but it went way better than I expected! You can apply them simply by placing them on top of a top coat polish or dabbing a drop of top coat or nail glue onto the nail then placing them on top. Then if you want to seal them in nicely, put a top coat over them. They are super easy to do and it is such a fun way to add a little spark to your nails. After slicing them, I had a container that used to hold rhinestones and I put them all inside of it.
Here are the cute designs I came up with the fimo.
Polishes Used: Spoiled's Uh, As If! & Wet n Wild's Kaleidoscope
Polishes Used: Zoya's Lara & Hits' Poseidon
You can find the fimo
here
for only $11.76 and you get 100 sticks/canes. They also offer free world wide shipping and you can get a 10% discount code by using the code: MARCIW21